DSR Issue #23
Nels Hanson, Eric Baron, Ferris Wayne McDaniel, Emil DeAndreis, P.C. Scheponik, Christine Poerba, Rich Ives ...
DSR Issue #22
The Tempest — Chaya B., Dennis Vannatta, Josh Trapani, Mark Crimmins, Ken Williams, Nels Hanson, Marie H Curran, Alexandria Peary, Chuck Von Nordheim, Bethany Reid ...
DSR Issue #21
Speculative Fiction & Poetry — Arthur Plotnik, Emmet O'Cuana, Alethea Eason, Richard K. Weems, Miriam Kirschner, Christopher Vaughan, Charles Farrell Thielman ...
DSR Issue #20
IN MEMORIAM – Derek Alger, Kristina Gorcheva-Newberry , Elizabeth Wetmore, Chad Faries, John Kryder, Christine Boyka Kluge, Darcy Wakefield, Walt Cummins, Cary Tennis, Corwin Ericson, K.M. Clark ...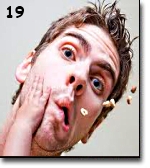 DSR Issue #19
DEL SOL "GUTS" SAMPLE - Okla Elliott, Julie Kane, Sid Miller, Zvi A. Sesling, Susan Tepper, Walter Cummins, Sonya Larson, Anna Lillian Moser, Richard Weems, Nina Camp, Linda Lappin ...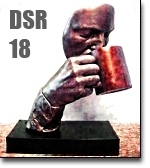 DSR Issue #18
EVERLASTING DELAYS issue - Cynthia Atkins, Amy King, Christopher Locke, Carolyn Smart, Pamela Uschuk, Afaa Weaver, Bill Yarrow, Meghan K. Barnes, Rusty Barnes ...
DSR Issue #17
INTERNATIOONAL TYPES OF TALES issue - Jeffrey Greene, Amelia Rosselli, John Domini, Deborah Woodard, Harold Suretsky, Michael Brodsky, Doren Robbins, Jacqueline Kolosov , Susan Tiberghien, Linda Lappin, and Russell Scott Valentino, with poetry from the archives.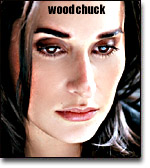 DSR Issue #16
WOODCHUCK STRANGE PELTON STUFF issue - Amy King, Alka Roy, Dipika Mukherjee, Munize M. Khasru, Ted Pelton, Joan Gelfand, John Gallaher, Nava Fader ...
DSR Issue #15
CONVENIENT ACTS OF BEHAVIOR issue - Michael Neff, Mary Jo Bang, Daniel Morrow, Robert Hill Long, Ann Garvin, Melissa Broder, Aileen Yo, F. Daniel Rzicznek, Brad Richard, Diana Adams....

DSR Issue #14
HOT SEX issue - Daniel Grandbois, Charles Fort, Franziska Sperr, Wendy Mnookin, Terry Wolverton, Ernest Hilbert, Christopher Burawa ...

DSR Issue #13
Nin Andrews, Jane Unrue, Shaun Levin, Ander Monson, Robert Hill Long, Daniel Olivas, Richard Zimler, Beatrice Edwards, Polonskaya Anzhelina, John Kryder, Michael Ansara ...

DSR Issue #12
Simon Perchik, Annie Finch, Bino Realuyo, Carlos Reyes, Michael Martone, Leissa Shahrak, Louis Giron, B.E. Petronelli ...

DSR Issue #11
Darryl Scroggins, Michael Brodsky, Gabriela Popa, Nin Andrews, Candace Moore, Peter Johnson ...
= MORE ISSUES =